Other Half's Pastrytown wins the award for best beer fest name. And advertising. The beer isn't bad either.
Although this is the first year of the festival, Other Half is a household name for beer enthusiasts and the event details speak for themselves.
Pastrytown offers a unique twist on the classic beer fest. Brewers bring their best pastry stouts, barrel-aged barley wines, mead, and fruited berliners. But Other Half doesn't stop there. Those world class beers will be paired with decadent desserts, and …. WRESTLING!
Here are the top 10 rated beers to sip while you watch the matches, and their Untappd scores. You can find our full guide here.
1. Angry Chair – Barrel-Aged Adjunct Trail (Rating: 4.8 | Reviews: 1.7k)
A special release during Tampa Bay Beer Week, this Bourbon Barrel Aged Imperial Sweet Stout includes Coconut, Hazelnut, and Coffee.
2. J. Wakefield – Bake Kujira White Gold Label 2019 (Rating: 4.8 | Reviews: 0.6k)
This rare beer blends all three of J. Wakefiel's famous barrel-aged Big Poppa beers, and includes coffee, coconut, and vanilla. Never miss a chance to try Wakefield's beer.
3. Three Chiefs – Fähä (Rating: 4.7 | Reviews: 0.9k)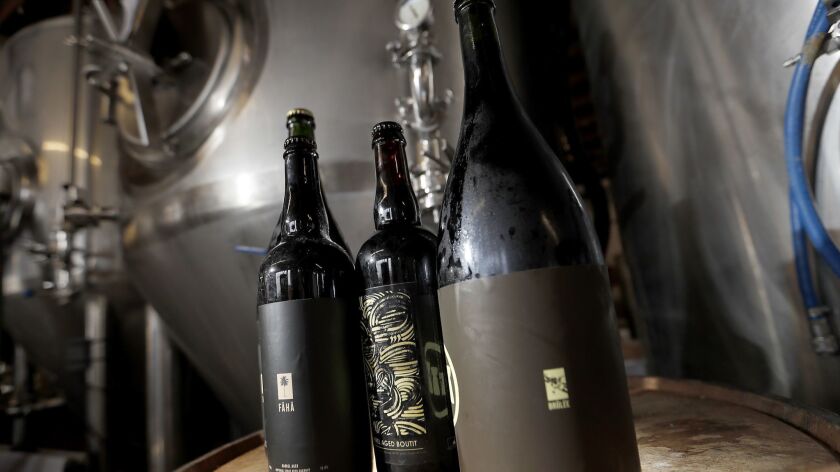 LA Times labeled Three Chiefs and their Faha beer as one of the most hyped in the country. If you're not familiar with this beer, it's resold on the beer market at $899 a bottle. Need I say more?
4. Other Half – 5th Anniversary Everything Imperial Stout (Banana) (Rating: 4.7 | Reviews: 2.6k)
A light refresher brewed with wild Thai banana, cacao nibs, macadamia nuts, coconut, toasted coconut, and vanilla. Like banana chocolate bread with coconut sprinkles. General Manager at Other Half, Beriz Ramirez, labeled this his most memorable beer of 2019.
5. 3 Sons – JBM 35 (Rating: 4.6 | Reviews: 1.4k)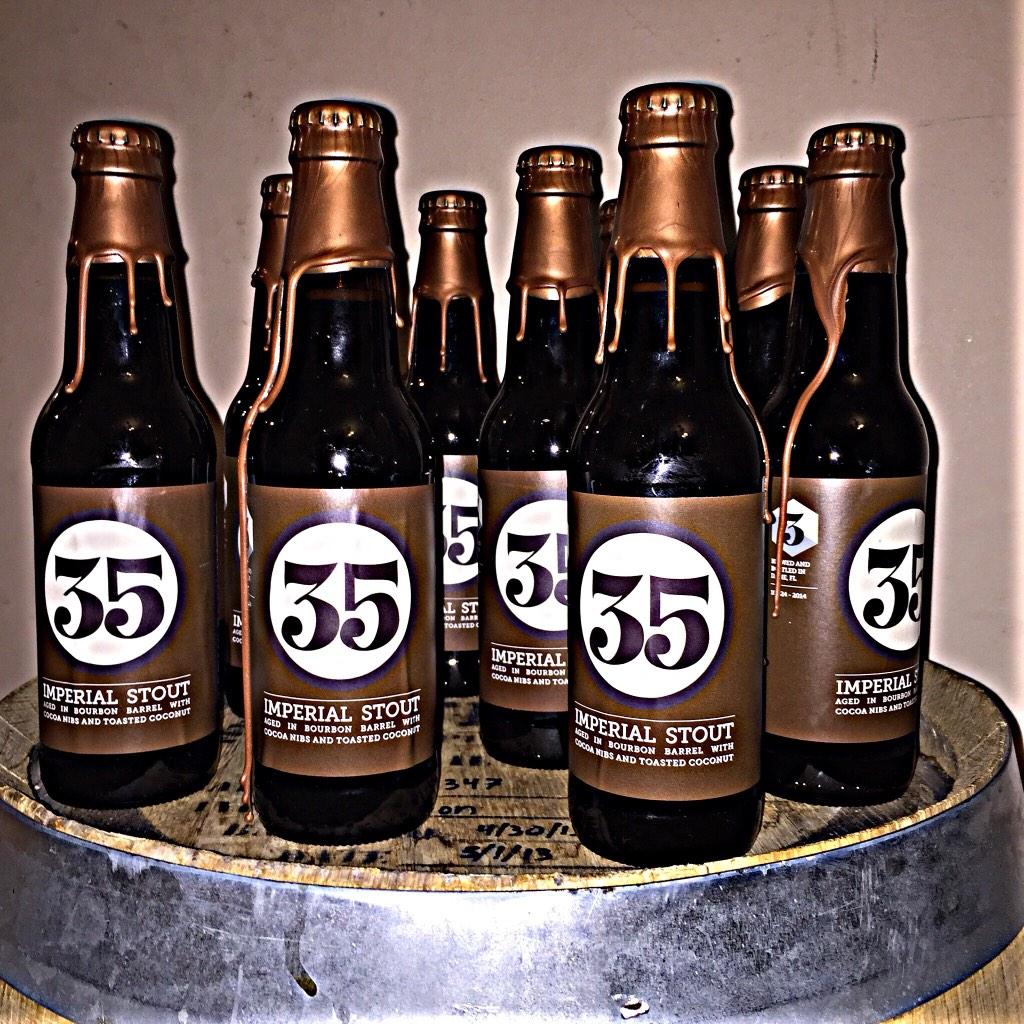 This beer seems to fly under the radar for most enthusiasts. It's a barrel-aged imperial oatmeal stout treated with Jamaican Blue Mountain coffee, coconut, and cacao.
6. 3 Sons – Lumberjack Morning Break (Rating: 4.6 | Reviews: 1.8k)
Lumberjack Morning Break is a bourbon barrel-aged imperial stout infused with maple syrup and coffee from Switchbox Coffee Roasters. 3 Sons hosts an annual lumberjack festival every year to celebrate this tasty dessert stout, and it's worth celebrating.
7. Prairie Artisan Ales – Okie Paradise (Rating: 4.6 | Reviews: 1.8k)
This beer is a special treat and Prairie hasn't released Okie Paradise since 2017. It's a blend of a 12 percent imperial brown ale aged in whiskey barrels, and a barrel-aged stout aged in rum barrels. If that wasn't enough, it's finished off with toasted coconut.
8. Monkish – Little Twin Stars (Rating: 4.6 | Reviews: 0.4k)
Sometimes breweries brew a beer exclusively for a beer fest. This is one of those beers. Monkish, one of our favorite Los Angeles-based breweries, brewed Twin Stars with coconut, vanilla beans, and cacao nibs.
9. More – BA Henna: Marshmallow (Rating: 4.6 | Reviews: 1.7k)
Poured from a stylish bottle, this version of More's Henna includes strong toasted marshmallow notes. If you're a fan of campfire beers, this one's for you.
10. WeldWerks – Peanut Butter Cup Medianoche (Rating: 4.6 | Reviews: 1.9k)
Thanks to a nut allergy, I can't drink this beer. And if there was ever a beer that gave me FOMO, this is it. WeldWerks' Medianoche series has created a lot of buzz. This version, at roughly 14 percent, includes Reese's peanut butter cups, peanut flour, milk chocolate, and cacao nibs. Try this beer at Pastrytown and let us know what you think.