BeerAdvocate's Extreme Beer Fest
. This year, Extreme Beer Fest celebrates its 16th anniversary with some of the country's best beers and breweries, including one of my favorites,
Great Notion
. In total, more than 450 beers from 120 brewers will be on display. So what should you drink first? The top ten beers at Extreme Beer Fest 2019 (and their Untappd scores) can be found below. You can also visit our full guide for the festival
here.
1. Horus Aged Ales - Proper Dose (Rating: 4.6 | Reviews: 3.5k)
This big 13.9% beer was made in collaboration with the brewer's favorite punk band, The Story So Far. The beer includes Geisha Coffee (a prized varietal for you coffee lovers), Bourbon Madagascar Vanilla Beans, Cacao Nibs, and hazelnuts. This beer includes a very creamy mouthfeel, without lactose.
2. Kane Brewing - Sunday Brunch (BBA) (Rating: 4.6 | Reviews: 10.5k )
Kane is arguably one of the most popular breweries in New Jersey, and Sunday Brunch is one of their most popular brews. Aged in bourbon barrels for over a year, this 11.8% Imperial Milk Porter includes coffee, maple, and cinnamon. This beer was first released at the 2018 Extreme Beer Fest, so if you missed it last year, now's your chance.
3. Samuel Adams - Utopias (Rating: 4.5 | Reviews: 1.6k)
Samuel Adams' Utopias is one of the most hyped beers on the planet. The whale of whales. The beer was first released in 2002, and this year marks its 11th release. Jim Koch, founder and brewer at Samuel Adams, calls the beer "a labor of love." And it includes a lot of love. The beer requires a multiyear brewing, aging, and blending process. This year's version is a special treat, aged in multiple barrels, including some from Buffalo Trace. Only 77 casks were produced. Unless you plan to buy a bottle for $210, don't miss this beer. This one alone is worth the price of admission.
4. Horus Ages Ales - Goshawk's Grasp (Rating: 4.5 | Reviews: 2.9k)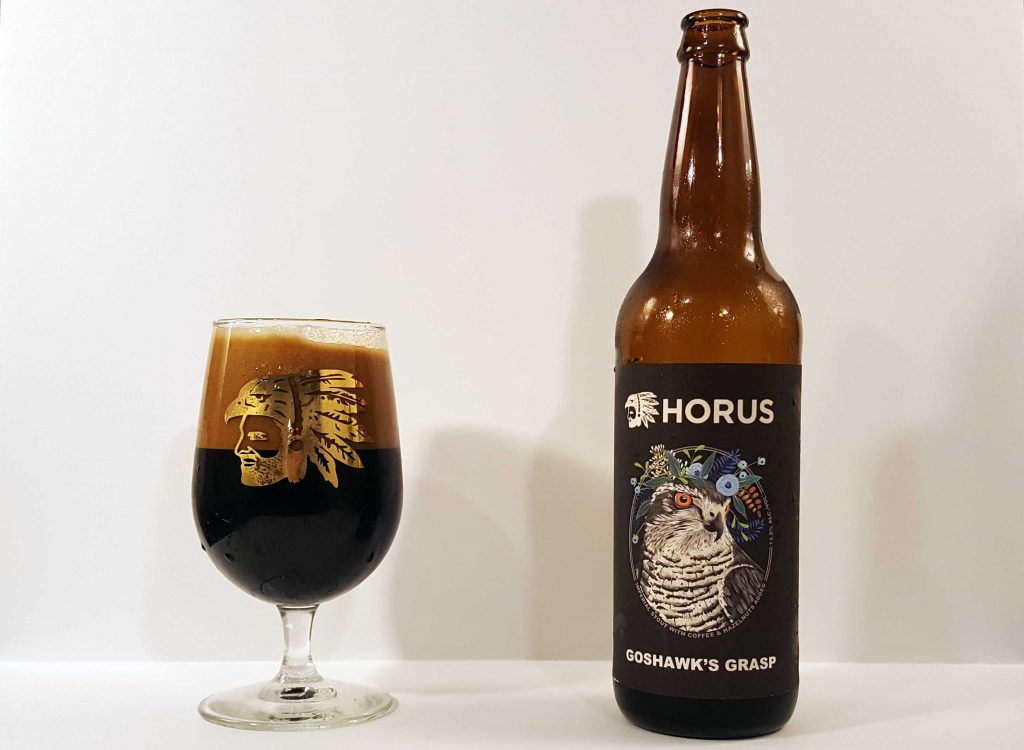 Yes, Horus plans to bring 2 of the top 5 beers at this year's festival. But they're not the only brewery with two top picks (stay tuned). Goshawk's Grasp, named after the brewer's childhood pet, includes Geisha coffee and hazelnuts. Try this beer alongside Horus' Proper Dose and compare the tasting notes. You're already at the booth, right?
5. Kane Brewing - Mexican Brunch (BBA) (Rating: 4.5 | Reviews: 1.6k)
Kane's Mexican Brunch kicks up the heat by adding hot chilies to their Sunday Brunch base. The bottle releases for Mexican Brunch sold out quickly this year, and you can bet Kane fans will be running to their booth to try this beer.
6. Mortalis Brewing - As Above So Below (Rating: 4.5 | Reviews: 2.3k)

An Imperial Stout, this cold steeped beer tastes of brownie batter, coconut, and rum.
Gear Patrol
listed As Above So Below in its top 45 best beers of the year.
7. Mortalis Brewing - Medusa (Dragon Fruit and Passion Fruit) (Rating: 4.5 | Reviews: 1.8k)
Looking for a break from stouts? Check out this top ranked Berliner Weisse. Bursting with fruit flavor, this version of Mortalis' famous Medusa includes pounds of dragon fruit and passion fruit, resulting in the perfect sour/sweet combo. If you love sour (but not too sour) beers, this crushable 4% contender is for you.
8. 4 Hands Brewing - Maple Madagascar (Rating: 4.4 | Reviews: 0.4k)
In January, beer enthusiasts waited in long lines to buy 4 Hands Brewing's much-anticipated Madagascar imperial Milk Stout. Now you have a chance to try it yourself. The Maple Madagascar employs bourbon barrels used to hold maple syrup, giving the beer a unique sweetness.
9. 450 North Brewing - Slushy - XL Triple Berry (Rating: 4.4 | Reviews: 2.2k)
A much loved brewery for beer-traders, 450 North Brewing can't be missed. Their Triple Berry brew includes over 1,000 pounds of Blueberries, Raspberries, and Blackberries.
10. Aslin Beer Company - Genius Kitchen (Rating: 4.4 | Reviews: 2.3k)
Thinking about this decadent beer makes me hungry. Genius Kitchen includes Nutella, Coffee, Maple, Cinnamon, and strawberries. According to the brewer, if you love stuffed french toast, this beer is for you. Those are the top 10 beers at the 2019 Extreme Beer Fest! Let us know what you're looking forward to in the comments.

It's no surprise that a beer review site would host one of the best beer fests in the country. Yes, I'm talking about