The gala at San Francisco's Beer Week isn't your normal gala. Traditionally, Gala's evoke images of dresses and tuxedos. Like this.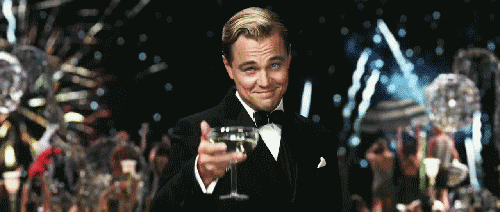 That's not what you'll find at San Francisco Beer Week's opening gala. Instead, you'll find beer. Lots of beer.
On February 7, 123 brewers from the bay area will attend the gala. It's rare for most of NorCal's hottest brewery to be in one place, including Russian River and The Rare Barrel. So this is a treat. You know what else is a treat? Our guide to this year's gala. So satisfy your craving for data and check out or full guide or just gawk at the top five brewers below. Cheers and happy beer week!
1. Russian River Brewing (Rating: 4.2 | Reviews: 1 m.)

2. The Rare Barrel (Rating: 4.2 | Reviews: 274k )
3. Soquel Fermentation Project (Rating: 4.1 | Reviews: 3k )
4. Almanac Beer Co. (Rating: 4.0 | Reviews: 726k)

5. Alvarado Street (Rating: 4.0 | Reviews: 348k)