The Cleveland Winter Beer Fest is coming to Ohio's Huntington Convention Center on Friday January 24th and Saturday January 25th, 2020. The festival highlights local, national, and international brews. Brewers will also pour a few ciders and seltzers. More than 300 drinks from 100 brewers will be available, along with live music and food trucks.
We're covering this festival in response to a request from someone like YOU! Yes, if you're attending a beer festival and want our data-driven recommendations, send us a message (beerfestguides@gmail.com). We'd be happy to research the fest and make a guide.
If you're attending the Cleveland Beer Fest, what should you drink? Here are the top 6 things you should try. If you want to see a complete list of the available pours and their Untappd ratings, check out our Google Doc.
1. Odd Sides Ales – Rye Hipster Brunch (Rating: 4.4 | Reviews: 15.2k )
According to the brewers, this beer tastes of fudge cookies dipped in rye whiskey. That's no surprise. This rye stout is brewed with maple syrup, aged in rye whiskey barrels with coffee and bacon. This 11% beer is a two time award winner at the Great American Beer Festival.
2. Bells Brewery – Hopslam (Rating: 4.3 | Reviews: 166.7k)
You likely know Bells because of their Two Hearted Ale, which often tops the charts of best beers in the USA. But Two Hearted Ale is bested by two other beers from Bells at this festival – Hopslam, and Expedition Stout. Hopslam uses six different hops during the brewing process, including a massive dry-hop of Simcoe hops, highlighting all the best qualities of the Double IPA style.
3. Lockport Brewery – Profound Warlock (Rating: 4.3 | Reviews: 50)
Alright, we admit it. We normally would not include a beer in our guides that have less than 1k reviews. But because this is a regional brew fest, and this list was done by request, we're leaving it in. This Peanut Butter Coffee Baltic Porter was made with local coffee beans rocks in at 7.8%. Try it for yourself and let us know if it earned its place on our list.
4. Arsenal Cider – Snowbound Cinnamon (Rating: 4.2 | Reviews: 2.8k)
You might also find it surprising to see a cider topping a best-of beer list. You shouldn't be. Arsenal Cider doesn't mess around with their brews, including this seasonal option. Located in Lawrenceville, Pennsylvania, Arsenal Cider won 10 medals in the 2019 Great Lakes International Cider & Perry Competition in Grand Rapids, Michigan. Snowbound has won its own set of awards. If you haven't tried cider before, and you're feeling adventurous, check it out.
5. Butcher & The Brewer – Albino Stout (Rating: 4.2 | Reviews: 6.3k)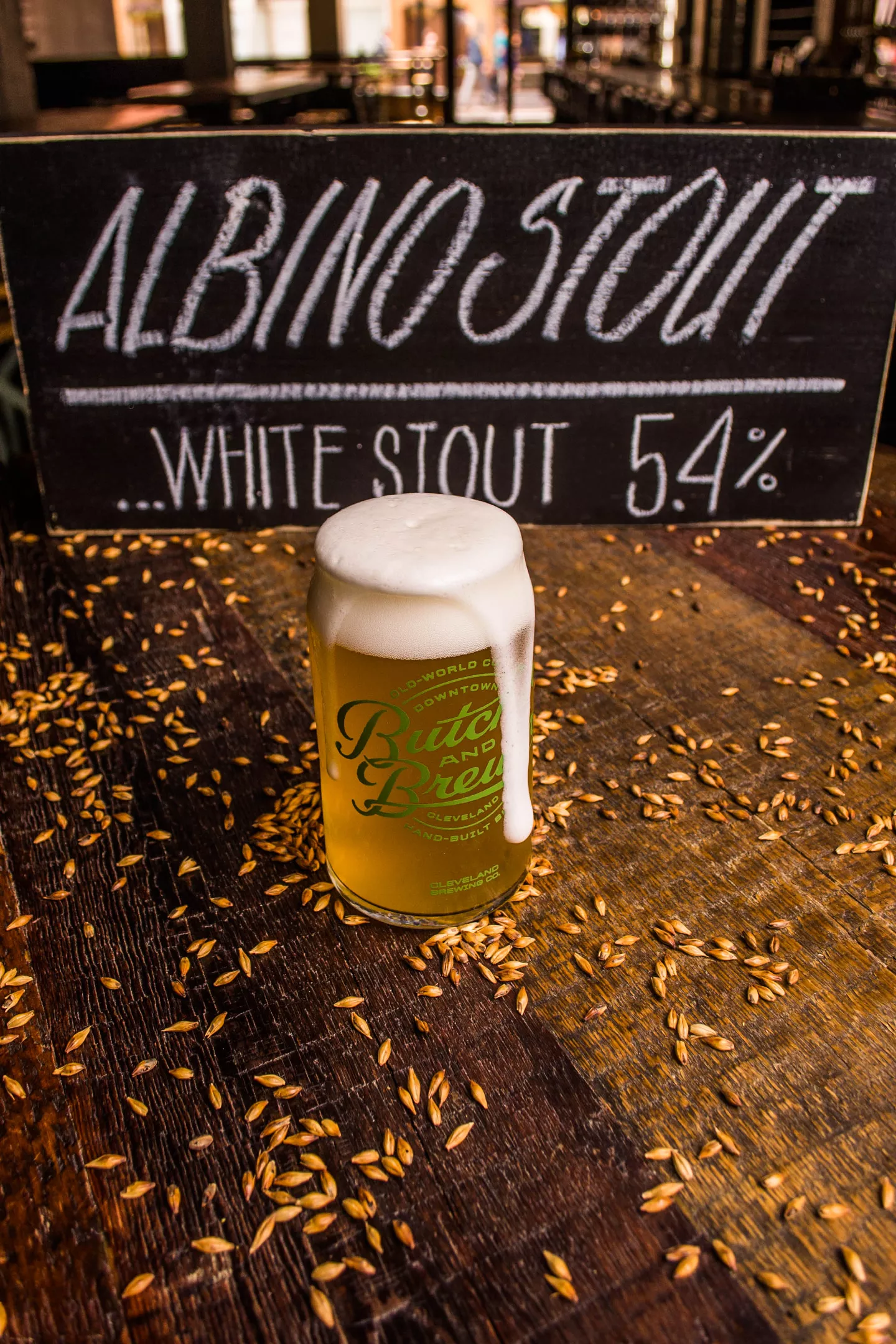 We love white stouts. If you're not familiar, white stouts have all of the creamy, luscious qualities of a stout, without the use chocolate malts (the ingredient that gives stouts their dark hue). They often contain lactose too. As a result, they look like blonde ales. Cleveland Magazine chose Butcher & The Brewer's white stout as their best beer. It's brewed with cacao nibs, vanilla beans, and wheat. If we were attending the festival, we would not miss this beer.
6. Columbus Brewing- Bodhi (Rating: 4.2 | Reviews: 36.2k)
This Double IPA won a bronze medal at the 2014 Great American Beer Fest. Showcasing Citra hops, Bodhi is Columbus Brewing's most beloved IPA, and has developed a cult-classic identity. The beer gives off citrus notes, pine resin flavor, with a long, dry, almost silky finish.